Through the power and exploration of the
Grand Strand API project and it's sponsors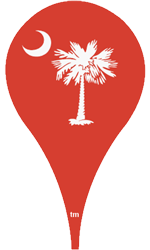 We're the What's Up Myrtle, Grand  Strand Online, Grand Strand API project and more…
We are a network of the Grand Strand's information. From businesses to people we help others find and use the data that they need. We aim to give help everyone in the Grand Strand find their next adventure.


Join the growing number of businesses who decided to get listed through GSAPI.
Discover the Grand Strand
through What's Up Myrtle?
What's Up Myrtle? & Grand Strand API
Explore the various ways that the Grand Strand API is used and how they could benefit your business.

Mobile Apps
Businesses get displayed across mobile apps needing Grand Strand details.

Website Linking
Business information get displayed across dozens of websites instantly.

Greater Exposure
Receive additional views from potential customers through our network.

Advertising
With our bonus ad listing, businesses receives an ad spots on our network.

Grand Strand Certified
Becoming certified will show business legitimacy through our upcoming service.

Coupons & Discounts
Display special offers to our users across the GSAPI network.